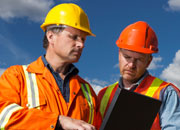 PLAN ROOM
Sub Contractors view plans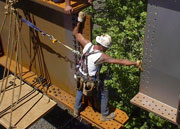 SAFETY IS NO ACCIDENT
A. P. O'Horo's safety
EMR rating 0.51
The roots of the A.P. O'Horo Company can be traced to the early 1900s and the founding of O'Horo, Gallagher & Haney. By 1947, A.P. O'Horo was the only remaining partner, and the firm was reorganized as the A.P. O'Horo Company and established as a general contractor in the state of Ohio.
Since then, we have been setting the standard for performance and quality in the construction industry. Three generations of the A.P. O'Horo family have contributed to our company's success — as have our loyal employees, many of whom have been with us for 20 years or more.
The A.P. O'Horo Company is an industrial and commercial general contractor that provides complete assessment, construction and repairs. We specialize in constructing infrastructures such as as water and wastewater plants, roads and bridges, building projects, and site development jobs. Incorporated in 1955, we are one of the most established general contractors in Northeast Ohio, and are qualified to provide services in Ohio, Pennsylvania and West Virginia.
We pride ourselves on our safety record and also our reputation that has taken over 55 years to develop. The A.P. O'Horo Company is known for its professionalism and high-quality work, and for providing effective solutions for challenging projects. We have built our reputation by completing tasks on-time and within budget.